Bryan & College Station Construction Accident Attorneys
Effective Representation for Severely Injured Clients in Brazos County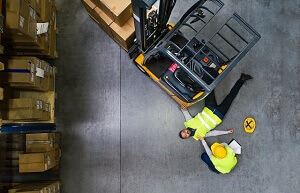 Construction sites are among the most dangerous workplaces in the United States.
Workers are often injured due to:
Burns
Falls
Crush injuries
Electrocution
Unfortunately, employers often fail to provide sufficient compensation for the employee to regain their physical, emotional, and financial well-being. The Bryan and College Station construction accident lawyers at Rodriguez & Gimbert have the experience and resources to fight for compensation for your damages.
---
Please call (979) 559-3599 or contact us online to speak to an attorney in a free consultation. We serve clients throughout Bryan, College Station, and Brazos County.
---
The Aftermath of Construction Site Accidents
Thousands of accidents happen on construction sites each year, often resulting in extreme injury or death. Injured employees are left to face financial hardship on top of extreme physical pain due to expensive medical bills and lost time at work.
You don't have to face it alone. Our construction accident attorneys in Bryan and College Station represent clients injured in many common types of construction site accidents.
Construction workers are at risk of injury caused by:
Falls
Crushing injuries
Electrocution
Forklift accidents
Fire
Explosions
Many construction accident cases are covered under workers' compensation. However, if there were defective parts or equipment or a negligent third party involved in the accident, there may be other sources of compensation. Our attorneys can evaluate your case and advise you about any and all potential sources of compensation for your injuries.
Rebuilding Your Life
We understand that focusing on your recovery is difficult when you are in pain and worried about your financial future. At Rodriguez & Gimbert, our team investigates all possible sources of compensation, establishes liability or negligence, and prepares a solid case to help you obtain fair compensation for your physical, emotional, and financial damages.
---
Contact us online or by phone at (979) 559-3599 to receive the quality representation you deserve from our Bryan & College Station construction accident lawyers.
---
Why Trust Rodriguez & Gimbert?
Serving Clients in Bryan and College Station for Nearly Two Decades

Over 45 Years of Combined Experience

Honest & Straight Forward Counsel

Strong and Long Standing Reputation in the Legal Community

Results Driven Legal Advocacy

Texas A&M Alumni
We Are Here to Help You in Difficult Times
We look forward to speaking with you. Call us today at 979-559-3599