Bryan & College Station Family Law Attorneys
Handling Divorce & Other Family Matters in Brazos County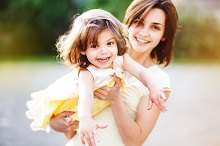 Handling a complex family case without the benefit of counsel frequently leads to disastrous results. The attorneys at Rodriguez & Gimbert have over 45 years of combined experience practicing family law. When families face divorce or other tough crises, they turn to our firm for compassionate support and knowledgeable guidance. We are prepared to answer all of your questions and provide the legal advice you need to get the outcome you seek.
---
Discuss your case with us today – call (979) 559-3599 or contact us online to schedule a free consultation.
---
Types of Family Law Cases We Handle
Family legal matters are often difficult and stressful. Let the attorneys at Rodriguez & Gimbert inform you about your rights and ensure a favorable resolution to your case.
Our firm can assist you with matters involving:
Alimony
Property division
It is essential that you understand how courts generally divide assets and debts, what factors they consider in custody cases, and how your child support will be calculated before your case is resolved. Our divorce attorneys in Bryan and College Station are equipped to address your every need from start to finish. Rest assured that you will receive the support you are seeking when you retain Rodriguez & Gimbert.
Putting Your Family First
At Rodriguez & Gimbert, clients always come first. We work hard to protect your rights and fight for your best interests as well as the best interests of your loved ones – especially children. Our team understands the stress you are under – that's why we take the time to get to know you so that we can personalize our service and deliver a tailored result. Our family lawyers in Bryan and College Station also maintain constant communication to keep you updated on the status of your case at every step.
---
Are you ready to discuss your case with our Bryan & College Station family lawyers? Just call (979) 559-3599 or contact us online to get started.
---
Why Trust Rodriguez & Gimbert?
Serving Clients in Bryan and College Station for Nearly Two Decades

Over 45 Years of Combined Experience

Honest & Straight Forward Counsel

Strong and Long Standing Reputation in the Legal Community

Results Driven Legal Advocacy

Texas A&M Alumni
We Are Here to Help You in Difficult Times
We look forward to speaking with you. Call us today at 979-559-3599