Bryan & College Station Drug Crime Attorneys
Representation for Misdemeanor & Felony Drug Charges in Brazos County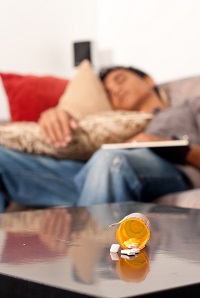 When you have been charged with a drug-related offense, you need a criminal defense lawyer with experience in the local courts. The Bryan and College Station drug crime attorneys at Rodriguez & Gimbert are equipped to provide you with experienced legal representation. Since 2001, our firm has represented clients charged with all types of drug crimes throughout Brazos County.
---
We are always available to provide the representation you need. Call (979) 559-3599 or contact us online to discuss your case during a free consultation.
---
Understanding Texas Drug Laws
The State of Texas has among the strictest drug laws in the country. If you have been charged with possession, use, sales, or distribution of illegal drugs, you need an attorney with specific experience in criminal law and drug defense. A conviction will result in a permanent criminal record and lasting consequences beyond the criminal penalties.
What are the Penalties for Drug Crimes?
The penalties for conviction vary significantly, depending on the specific activity, the type of drug, the quantity, where you were arrested, and other factors. Any conviction for a drug crime will follow you throughout your life and limit your future opportunities for employment and education. For this reason, it is important to fight the charges with the help of a qualified criminal defense attorney.
The consequences of a drug conviction may include:
Fines
Time in jail
Community service
Loss of employment
A permanent criminal record
What are the Penalties for Marijuana in Texas?
The sale of 7 grams of marijuana may result in up to 180 days in jail and up to $2,000 in fines. The sale of more than 50 pounds is a felony and may result in a minimum sentence of 5 years in prison and up to 99 years in prison. The sale of marijuana to a minor (a person under the age of 18 years old) is a felony and may result in up to 20 years in prison. Penalties may vary based on each person's charges.
Knowledgeable of Local Courts
Our drug crime lawyers in Bryan and College Station have more than 45 years of combined experience representing clients in criminal court. Our attorneys are Texas A&M graduates who are deeply rooted in the local community and who have developed relationships with local courts and prosecutors over the years. We use our knowledge of the local legal system to prepare a solid defense for each client. Let our team guide you through the legal process and ensure that your rights are protected.
---
If you have been arrested, call (979) 559-3599 or contact us online for immediate assistance from our Bryan & College Station drug crime defense attorneys.
---
Why Trust Rodriguez & Gimbert?
Serving Clients in Bryan and College Station for Nearly Two Decades

Over 45 Years of Combined Experience

Honest & Straight Forward Counsel

Strong and Long Standing Reputation in the Legal Community

Results Driven Legal Advocacy

Texas A&M Alumni
We Are Here to Help You in Difficult Times
We look forward to speaking with you. Call us today at 979-559-3599